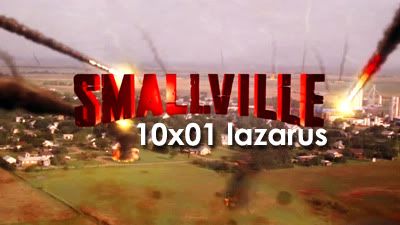 "And now the FINAL SEASON OF SMALLVILLE"
--> It broke my heart
- Clark in the "abyss between life and death was so Harry Potter, but instead of the platform 9 3/4 we had a cornfield, and instead of Dumbledore's words of encouragement was sucky Jor-El being an ass. Still, my heroes are awesome, defeating death since 1993.
Jor-El is such a kill joy, i don't understand why he's upset now, Clark's doing a great job, shouldn't he be more supportive? Make up your mind dead dude!!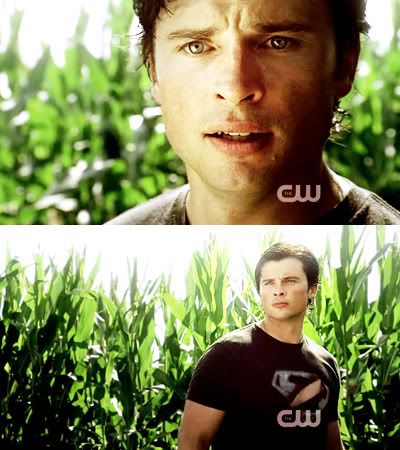 - Lois finding Clark warmed my heart. One of the things I missed the most in this 4 months hiatus was Clois, so having them as an opening scene was perfection for me. What I loved the most about this whole sequence (beside the Death of Superman call out) was Lois' face when she saw him healing and then speed away. So much love and pride in one look, it remided me of a quote from the comics I read a couple of days ago:

"There are certain universal truths. Things we all share, things we all feel, it doesn't matter if you live in Dallas or Djakarta. Doesn't matter if you're from Krypton or Kansas. Love and laughter and fear and tears. Family and friends. How do you fight an enemy who would steal all of that from you? How do you protect them. The answer? with everything you've got. With your last breath, if need be. You fight and you fight and you fight because to do otherwise would be to surrender to the greatest enemy of all. despair. And that's my husband's greatest strength, and that may be why I love him more than a mere rearrangement of twenty-six letters could ever hope to explain. It's not invulnerability or flight or heat vision or super speed that makes him the world's greatest hero. It's that Superman refuses to despair. He is a testament to the opposite, in fact. Superman is hope."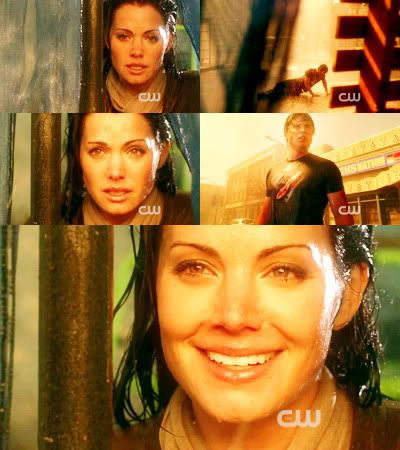 -The opening credits are incredible (5 minutes into the episode and I'm already loving it xD), finally Erica is in the place she deserves, right after Tom.
I picspammed it on my tumblr
- Who is that dude who said
"we're coming for all of you"
?. There was an american flag on the side of that gun that hit Ollie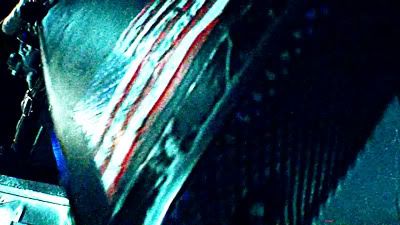 - The first thing I thought when Clark and Chloe were talking about Luthor Corp facilities was Cadmus labs because I've been watching season 2. I win.
- I really thought Lois was going to be mad and / or hurt because she was the last to know Clark's secret, I guess she understands him better than I thought. Yet her lack of reaction doesn't seemed out of character (at least for me) because it's coherent with who she's been since she showed up in Smallville. In Salvation she demanded that Clark told her the truth not because she needed to know his secret (like Lana did 1000 times), but because of what Zod said, she thought he was working against the Blur, and loyal as Lois is she felt like she couldn't believe that. I love that she respects him so much because that makes the difference between her and all of his other relationships. Lois is, perhaps, the only one who deserves to know.
- Lois messing with Clark's head about the kiss is totally genious. I feel like she's going to have so much fun with this knowladge. I really hope they don't over do it though, I mean, i really want him to know that she knows soon because that's going to be even more amazing.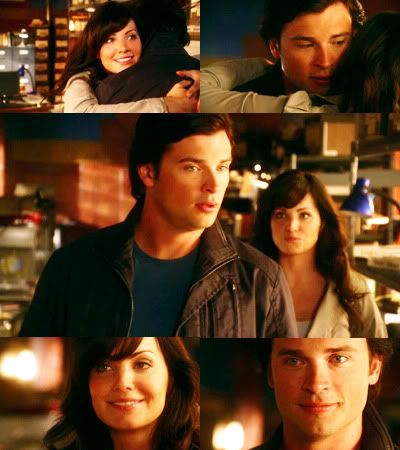 - The pen scene was made of pure Clois win.
- I have to say that the scene with Chloe putting on the Dr.Fate helmet was anti-climatic. I thought something cooler was going to happen. Wasn't there supposed to be a flashforward scene?
- And shirtless!Oliver is here, hello gorgeous, I missed you too. I wonder what happend to the scar on his chest. I love Oliver's big mouth, he always has a smart line or a funny joke to say, even when he's tied to a chair and being tortured.
- We are in Cadmus lab (so glad Tess is alive) and we discovered Lex succeded in turning himself into some sort of Pokemon, there's ickle!Lex, fugly!Lex, creepy!Lex, Darth Vader!Lex and Voldie!Lex, gotta catch 'em all! (or gotta burn them all, in this case). Ickle!Lex is cute. I wonder if he has all of real!Lex's memories too and if Tess is going to be playing mommy. That's going to be interesting. I don't know if I got the scene right, but when the kids lifts his shirt and shows Tess that piece of skin missing, is he implaying they fix her using his skin? that's... gross.
Also, ickle!Lex said "we are all here to heal the creator, like we heal you" and then Voldie!Lex told Clark "the creator died two years ago". Me thinks real!Lex is still alive and Voldie!Lex didn't get the memo, although he did know about The Blur and Lois as Clark's love. Oh plotholes, they make Smallville such a loveable mess.
- Voldie!Lex was creepy, but he had some of Michael's gestures and voice tones. I think acting was great there. I know the fandom is asking everyone they can if Michael is going to come back, and he keep saying that he won't (has he actually said no? I'm not sure). I'm 100% sure Michael is going to come back, maybe for the last episodes, it wouldn't surprise me if Lex and Darkseid were working together (wouldn't be the first time), but they won't announce it now, it'll have more media impact once the last episodes approach.
- This picture is made of lovely win. Makes me wonder why we don't have a decent Clois photoshoot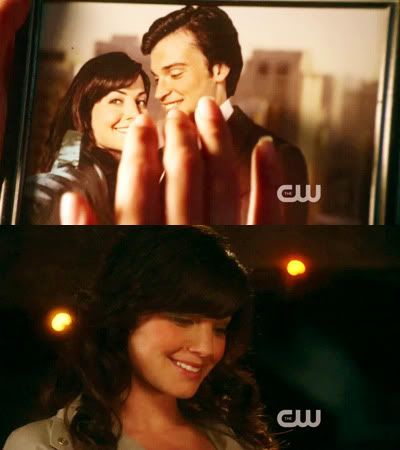 -
"So much better in technicolor"
best line ever!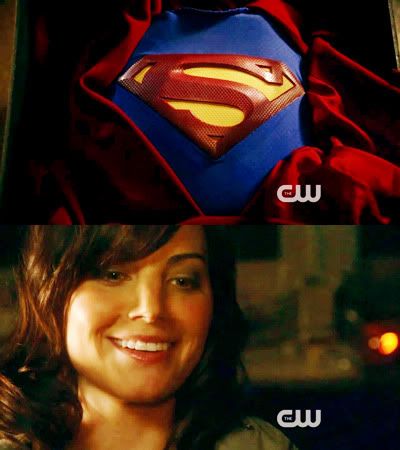 - Look, Lois is unconscious! must be friday ¬¬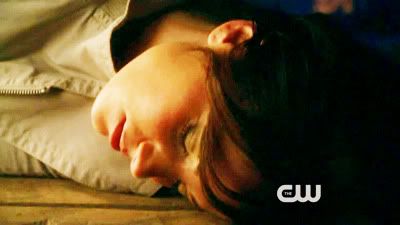 - The "you have to choose between Lois Lane and the city" is such a Superman-cliche that I love seeing it in Smallville. Plus that scene with Clark and the Globe blew me away.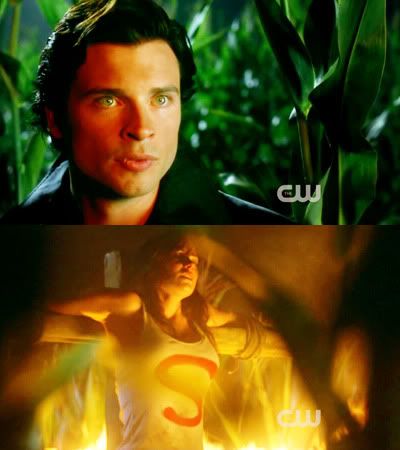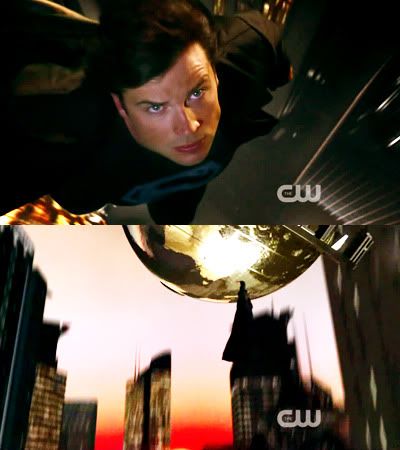 - Clark and the suit are my second OTP ♥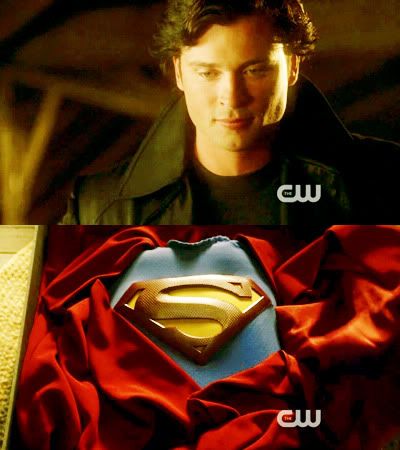 - Okay, some of you may want to kick me, but I do think Jor-El is a little bit right (and so was Voldie!Lex), if Clark lets pride into his soul Darkseid is going to take advantage of him. Clark needs to get rid of those feelings to be able to confront the fugly bastard, but it's hard, much like Jonathan said, he has given up so much is easy to let resentment get it. That's why Clark needs Lois, he deserves her, I think Lois is the key in this whole thing
- Tess, you have so many layers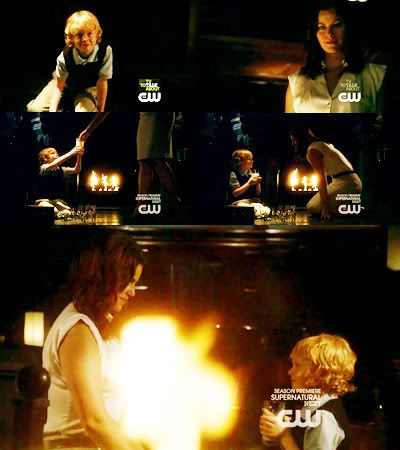 - I was never a Chlollie fan, they didn't bother me but knowing that Ollie's love is Dinah I felt about them the same way I felt about Clana at first, like "why bother if it's not going to last", but this made me sad, really sad. Besides, I'm going to miss Chloe. I don't know when Allison will come back, but I do feel like this is a great and heroic way for Chloe to leave. She still has a lot of unfinnished bussiness in the show, relationships to fix and stuff, which I don't thin will happen, but sacrificing herself for the man she loves... well, that's a very good point to start fixing her relationship with me.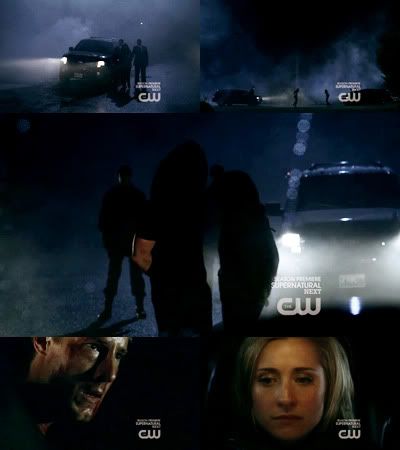 - I CAN'T STAND TO SEE LOIS CRYING!! damn it! *sigh* Lois left because stupid Voldie!Lex told her she was Clark's greatest weakness. SO MUCH LOVE! Coping with being with Superman/The Blur is a process Lois' always had to do on her own, so I understand her need to take this trip. Still, breaks my heart.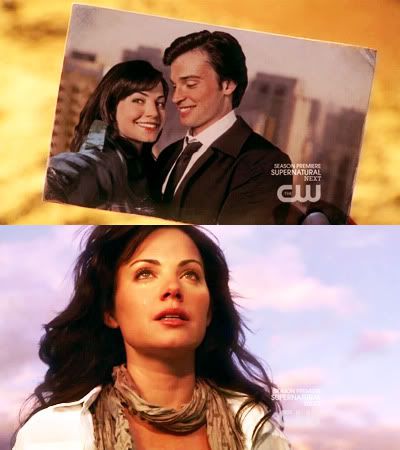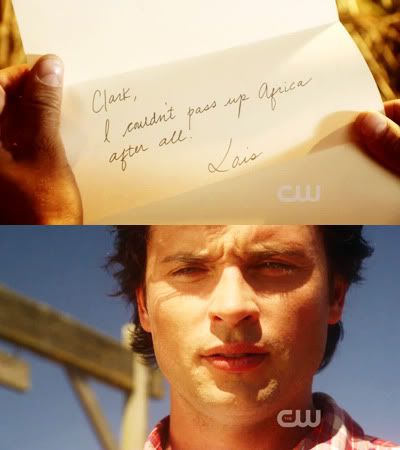 - Here's a confession: I didn't cry with the Jonathan scene because, even though it was wonderful and touching I'm afraid it's all part of Darkseid's ploy. The hug and kiss was so beautiful but I can't shake this feeling. Things like this never happen for free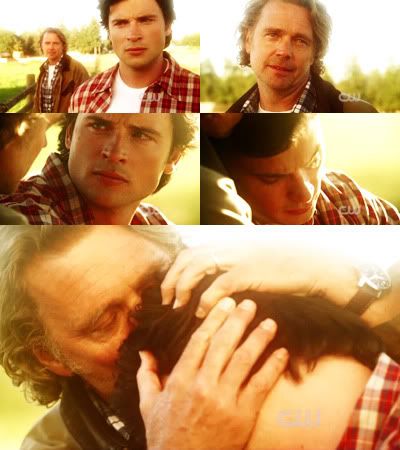 - ....aaaand Darkseid. Wait, his eyes are supposed to be red! tsk tsk Smallville, white omega beans doesn't sound as deadly as red ones.


What I liked: Lois, Clois, Tom Welling's acting (he's amazing), Chloe trading herself for Oliver and Tess

What I didn't like: I felt like they had too many stories going at once, like they try to show too much to set all the storylines for the season and in doing that stories like the Chloe's ended up being weak.

What I'm looking forward to: EVERYTHING!! (honestly)

I don't know if I'm going to be able to post a review of every episode, but I'll try. I have too much fun watching the episodes and taking notes so I'll try.
::
Screencaps by me

::
Follow
undianormal
for updates
::
Comments make me happy
Feeling:
optimistic